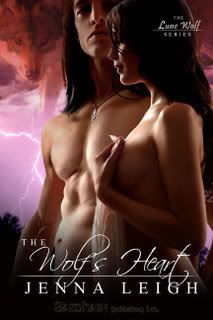 It's out! I'm so happy I could, well, to tell the truth, I'm too tired to do much more than wiggle my butt around in my chair right now, but I can shake that thang, lemme tell ya.
Blurb: When a nosy reporter reunites with a werewolf in tycoon's clothing, sparks fly and passions ignite. The burning question is, who's taming who?
Investigative Reporter Elaine Westerbrook is determined to find the answers to the questions that haunt her. Plagued all her life by dreams of creatures that can't possibly exist, she'll do anything to get the information she needs, up to and including reigniting a fire with the deliciously mysterious Marcus Bei—a fire she thought extinguished long ago.
Marcus Bei fought tooth and claw to be an Alpha in the corporate world but it's nothing compared to being Alpha of his pack. It's lonely at the top as the Lupin of the Arizona werewolf pack, but that's the price he'll pay to keep his pack safe from his father and others like him. So when childhood sweetheart Elaine walks back into his life, his first instinct is to shove her right back out again. But Marcus can't find the strength to push away the very thing his other half has been waiting for so long—his mate.
Together, Marcus and Elaine search for the truth and find out if they have a future in spite of a past threatening to tear them apart. Will Elaine run when she discovers what Marcus really is, or will she accept The Wolf's Heart?
Doin' the Chair Cha Cha
Jenna Leigh